Our products

Large appliances

Laundry care
Laundry care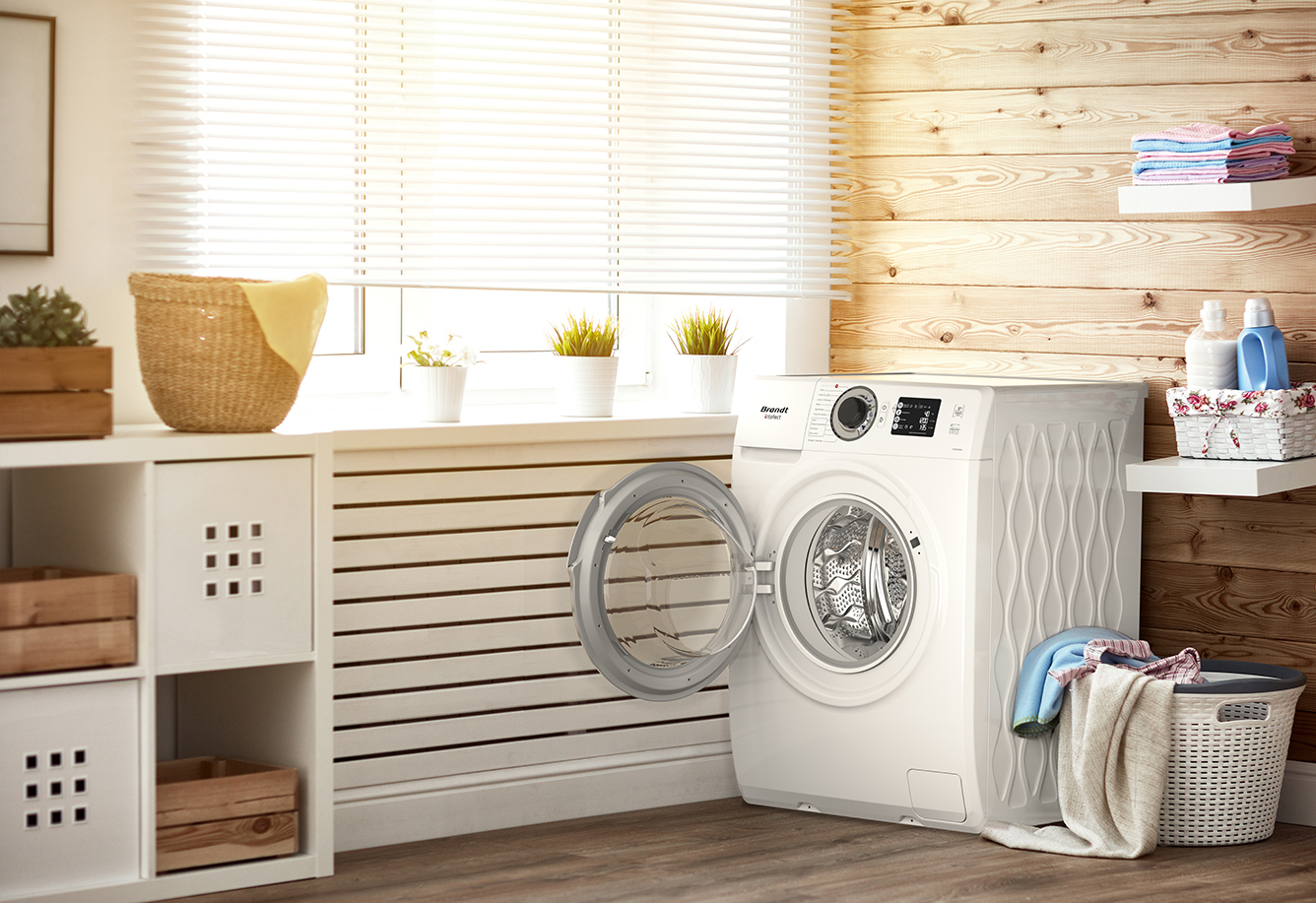 Brandt's Front Loading Washing Machines
A clean, understated design and proven performance levels for your family's laundry !
Designed to meet all needs, our Front Loading Washing Machines have generously proportioned drums that wash your clothes without cramming them in too tightly.
With a spin-drying speed of up to 1,400 rpm, you can cut drying time. A wide, 32 cm door with 180° opening makes it easy to load your bulkier items.
All our front-loading washing machines have been awarded the best possible Energy Labelling rating, A+++, meaning they are 20% more economical than Class A+ appliances.
Enhanced washing performance, without damaging your clothes
Present across the entire front-loading washing machine range, Brandt's Aquaboost3 technology combines enhanced ergonomics and a new mixing system to boost washing efficiency regardless of the program used.
A carefully designed system : 3 sinusoidal blades integrated in the drum simultaneously project 48 jets of water deep into your laundry.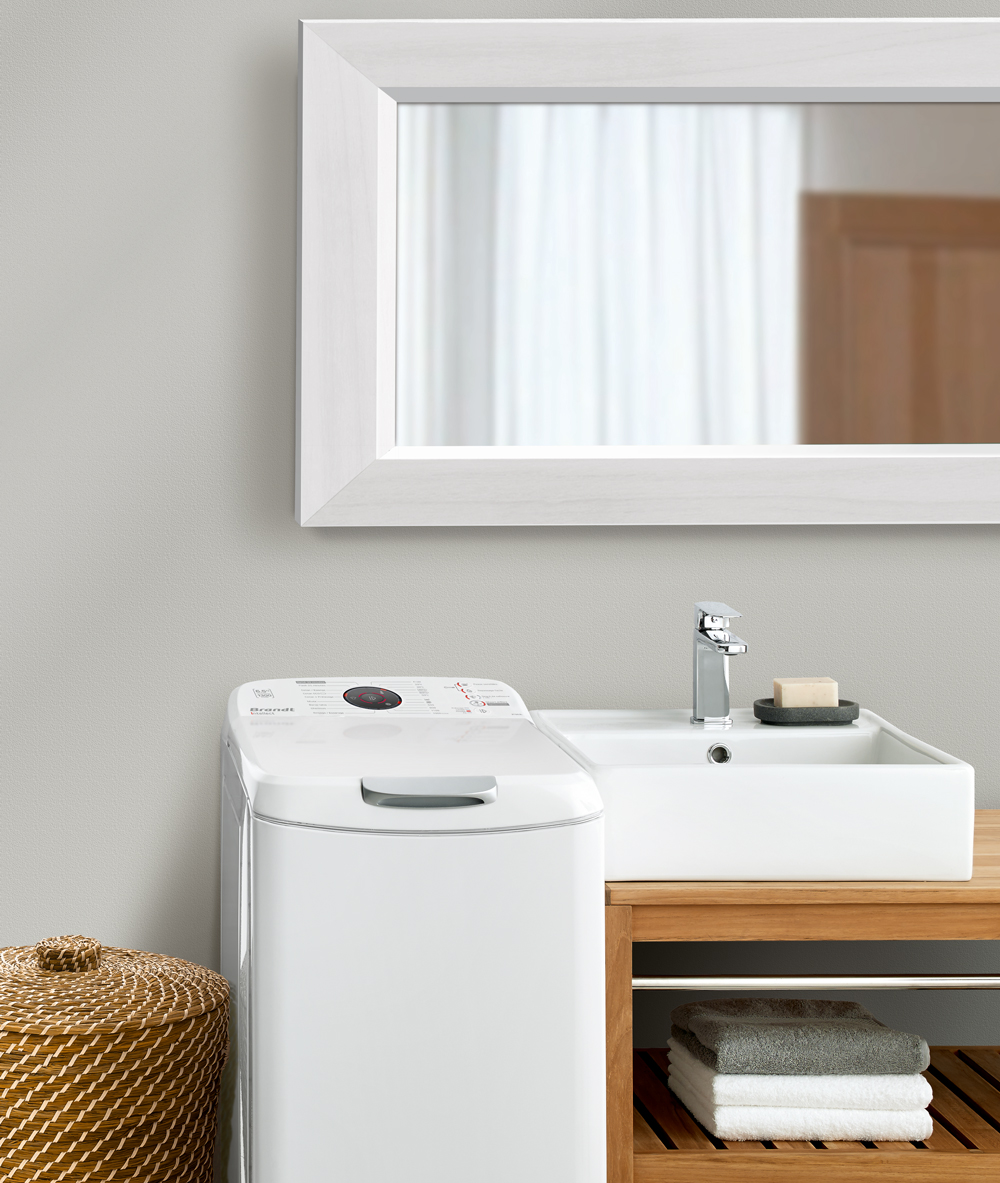 Top-Loading Washing Machines
A Washing Machine with Top-quality acoustics
Discover the Brandt Silence 8 kg washing machine ! Hear the silence... Mindfull of the noise levels in your environment, Brandt has designed a model which generates no more than 49 decibels during washing and 70 decibels during spin-drying, an average reduction of 10 decibels on normal levels !

Appearances can be deceptive : this washing machine, which has a capacity of 8 kg, is just 45 cm wide ! A compact product to help you optimise your living space.

A robust and lasting system : stainless steel is recognised as withstanding wear and vibrations better than plastic. Brandt offers a machine equipped with a stainless steel tank and drum, making it sturdy, reliable and long lasting.