Small appliances

Food preparation
Food preparation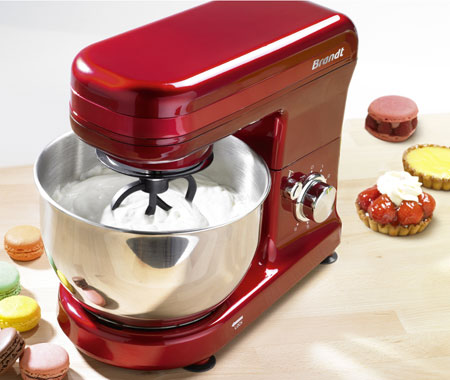 Cook like a pro with brandt!
COOK LIKE A PRO WITH BRANDT!
A RANGE TO SUIT ALL NEEDS
A product for everyone
Brandt's food preparation appliances have been designed to meet a household's every need.
Whether you are cooking for one or entertaining several guests, you can choose from a number of bowl sizes. Kitchen machines with multiple accessories, multifunction food processors, blenders, mincers, ice-cream makers, scales, vacuum sealers... There is a Brandt product for every need.
And style is important too
Vibrant colours or stainless-steel finish; generous, rounded forms or simple, understated lines … Brandt offers a whole range of products in multiple styles to suit all styles of kitchen.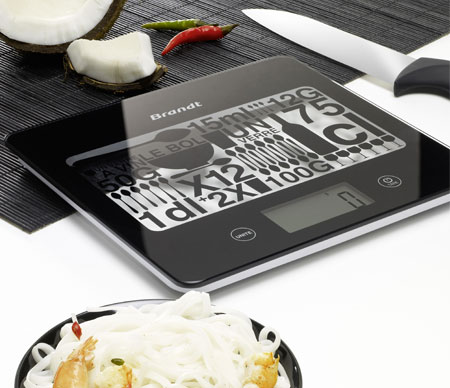 Performance and precision, to help you cook like a pro
PERFORMANCE AND PRECISION, TO HELP YOU COOK LIKE A PRO
Kitchen Machine
A trusty ally for a whole range of recipes, Brandt's new Kitchen Machine provides levels of performance and robustness that will help you meet even the most exacting culinary challenges! With its wide range of accessories, you won't want for anything in your kitchen.
Kitchen scale
The success of a dish often lies in getting the quantities right and striking a harmonious balance of flavours. With Brandt's new kitchen scale, complete with 3.5L stainless-steel bowl, you can make your recipes precise right down to the last gram, even if you're just cooking for the family!
Ice-cream maker
Rediscover the delights of home-made desserts! Astonish your friends by making refreshing sorbets and sophisticated ice creams in a trice with Brandt's ice-cream makers.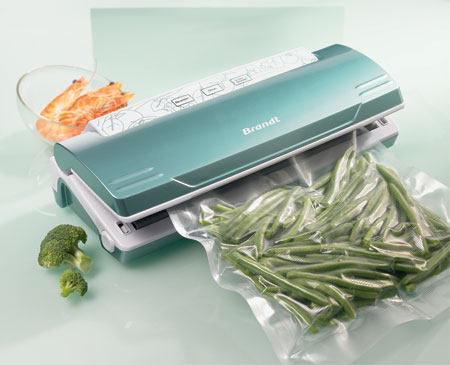 Clever products that make everyday life easier
CLEVER PRODUCTS THAT MAKE EVERYDAY LIFE EASIER
Mini-mincer
Mix meat, vegetables, herbs, nuts and even hot preparations with ease in our mini-mincer with thermal-shock-resistant glass bowl. And with the generous 1L capacity of the new Brandt mincer, you can mix large quantities all in one go.
Compact multifunction food processor
A multifunction appliance that makes slicing, mixing, mincing, grating, kneading and emulsifying easy and effort-free. Its vertical format and small size means you can leave it on your worktop or store it away easily in even the smallest kitchen.
Vacuum sealer
Do you want to cook the week's meals in advance, or keep the leftovers from a meal you couldn't finish? With Brandt's vacuum sealer, you can hermetically preserve all the flavours of your food in fridge-, freezer- and microwave-compatible bags.